First Things First
Posted by Taylor Dupont on
In the wake of 2018, I feel as though this year should be all about new beginnings, taking chances, and grabbing opportunities as they become available...because, why not? Not even going to lie, some of that inspo came from the Real Housewives of Beverly Hills one and only, Erica Girardi. Watching the Real Housewives is my guilty pleasure, okay? So just just stick with me here! She lives life to the absolute fullest, and she made a comment in one of her episode interviews that stood out to me. She basically said that you only get an opportunity once, so don't pass it up. Plain and simple. Seems like common sense, right? But...I feel like sometimes I sit on ideas and opportunities too long before doing anything about it, or I just let it pass me by. Some of this stems from the fact that I'm extremely indecisive! I overthink everything, so it's nearly impossible for me to actually come to a decision (at least not quickly).  
Anyway, the point is that I (along with your help from voting in the poll on insta) have decided to make blogging a part of Sebree Boutique, so I'm here to introduce you to Sincerely Sebree. I want to share the sincerest parts of me and my boutique with you! Considering the way that this boutique started, I feel as though it just makes sense. I can give updates on Ty (if you're feeling clueless right now, check out 'Our Story'), fashion tips and trends, or just do a little check-in every now and then. I'm open to ideas about what you'd be most interested in so that this blog can evolve into something that you enjoy.
As I've said before, this is more than just a business to me. It's an outlet. It's an escape. Ty's recovery is the main focus at this point in my life. I want nothing more than to get my "Ty" back, but since I don't have magical powers and cannot make that happen over night, running this boutique has become my escape. It gives me something to focus on instead of always dwelling on the fact that my personal life is in complete shambles. It truly gives me something to continue to strive for and work toward because I want this to turn into something BIG! I ask God every single day to answer my prayers and keep His healing hands on Ty so that he can make a full recovery, and when that does happen, I want this to be something of which Ty is proud. I want Sebree Boutique to grow into something larger than I can even imagine, and I want to do that by really listening to each of you and giving you what you want and what you're looking for.  I know that the only way that this can even be possible is with you and the Lord himself. 
Here's the bible verse that is currently speaking to me.  By posting this, my hope is that maybe it can help someone else too!
It's simple, but it speaks volumes to me.  I'm terrified, so I have no choice, other than to trust God's plan.  Yes, it is extremely hard to do, some days more so than others, because I've never been so scared of the unknown in my entire life. The fear of possibly never getting Ty back consumes every part of my being. Nearly all of the time. Every. Single. Day. It's painful and exhausting, physically and mentally. But guess what I've had to learn? I've had to face the harsh reality of life and accept that it doesn't stop just because you want it to (or feel like you need it to).  So, when I'm really struggling to "trust" and get through the day, I try to redirect my mind. I turn on my #bosslady attitude and make Sebree Boutique the star of the show.
//\\//\\//\\//\\//\\//\\//\\//\\//\\//\\//\\//\\//\\//\\//\\//\\//\\//\\//\\//\\//\\//\\//\\//\\//\\//\\//\\//\\//\\
Sooo...the first blog post is about how much YOU mean to me and to Sebree Boutique. If you've read our story, you already know how this online boutique came to be, but I wanted to express how much I appreciate your support.  Please know that I am so excited that you are a part of this journey.
 I want to feature a few of our best sellers between day 1 and now.  Some are still available, others have come and gone.  Nonetheless, they are all a part of this boutique.
One of our ALL TIME faves...Fluffy Feels Fur Shaggy Jacket. Need some good news?  IT'S STILL AVAILABLE!  
Comes in four colors: Green, Black, Pink, Grey 
 Sooooo...if you're like me, you can't just have one (I own the black and green for myself) ;)  
MUST-HAVE ALERT
I mean just say HELLO to this cardi when it arrives at your door because it's UH-MAZE-ING, okay?! 
Quality >>> HIGH (& that's an understatement.)  A very similar cardigan (like almost identical) was actually available at Nordstrom, but it sold out. The fabulous news is that WE STILL HAVE IT for you!
Find this signature piece here.
We've paired this with both jeans and leggings.  We've dressed it up with a blouse and both black and camel-colored booties (at separate times, of course), and we've kept it a bit more casual with a graphic tee and a pair of riding boots.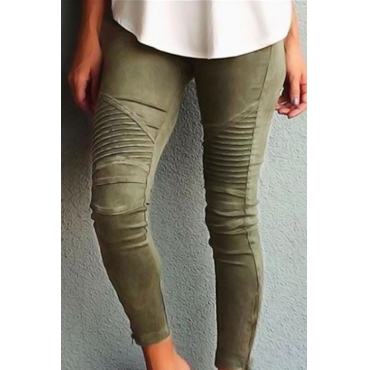 Moto jeans/pants. 
They're a major trend right now, and ours sold out rather quickly.  The olive green was our top pick. 
We are going to do our best to get our hands on some of these bad boys in spring colors, so be sure to keep an eye out for them!
Last, but certainly not least, this dusty berry colored pullover sweater (insert emoji with heart shaped eyes)...I mean I'M IN LOVE! It's beyond comfy and flows perfectly. 
How I styled this sweater: 
#ootd 1: I wore this for Christmas, paired with distressed fringe hem jeans and these incredible lace-up booties. 
#ootd 2: Styled this perfect sweater with my fave accessory--FAUX FUR VEST!  The vest was black, grey, and white.  I wore dark jeans and a pair of black heeled booties to complete the look.
//\\//\\//\\//\\//\\//\\//\\//\\//\\//\\//\\//\\//\\//\\//\\//\\//\\//\\//\\//\\//\\//\\//\\//\\//\\//\\//\\//\\//\\  
When you wear Sebree Boutique, share it with your friends!  Tag us in your social media posts and use #styledbysebree.
As a THANK YOU for the continued love (and for reading the very first blog post), use code BLOGBEGIN10 to get 10% off of your entire purchase. Valid now through January 31.
Leave a comment to let us know what you think about the first blog post! We'd love to know what some of your fave pieces are/were. If there's anything that you'd like to see in the future, anything from fashion to life, we'd love to know, so write to us below.
Sincerely,
Sebree
---
Share this post
---
---
---
0 comment